Twins Road
Detroit Tigers Orange Letter
Houston Astros
Away
Miami Marlins Orange Away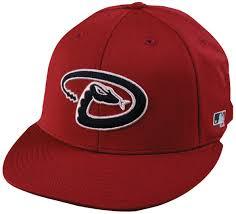 Oakland Athletics Green
Philadelphia Phillies Away
Texas Rangers Away
Washington Nationals Away
Arizona Diamondbacks Brick
Washington Nationals
Road
Colorado Rockies
Road
Best offer on Official MLB Replica caps 2018 - Shipped only within the USA!
Regular Price: $18.99
Buy Official Replica Cotton/Twill MLB-300 Caps
Very Limited Time Sales Event:
Fall league orders get wholesale contact us in time /Don't pay more elsewhere.
Buy & SAVE $11.00 off each one bought.

Free Shipping / Limited time offer!

Buyers wanting a bulk a Caps. To get the $5.96 WHOLESALE special buyers have to email us all orders of caps .

$7.99 Ea.

OR

$5.96 Ea.

Buyer can purchase no more than 600 caps MAX PER ORDER + get Flat rate S/H.

When emailing us

Support@SWGMLBCAPS.com you have to give us all caps you want, address, zip code, email & the date you need caps order by. In return we will directly invoice buyer, so watch your email for the invoice, it has to be paid same day!

Must buy 2 or More per order!

SAVE
VETTEX DOUBLE LIP MOUTH GUARDS!
Parks, Teams and or players get your Fall League Vettex dirt cheap here!
Free Shipping Limited time offer.
Must order 2 or more!
Email us all $5.96 bulk orders for faster direct invoicing: Support@SWGMLBCAPS.COM
In subject box, put (SWGMLBCAPS-VMG12)
May only order up to 300 Vettex per order max.
ALL PAYMENTS MADE ON THIS SITE ARE PAYABLE TO WRAPADEAL as sites sale force team 2018.

Owners Wrapadeal website here is locate 14747 N Northside Blvd Ste 111 Scottsdale AZ 85260 / 7 yrs on air.

With main shipping branch offices in CA - NJ - MO - TX - GA - IL - TN - IN - NY - FL - SC & NC

Owners Country:
and Registered
since Nov with PayPal 2003 (PP).

Our staff contacts request by email 3 pm to 3 am EST.